Congratulations on your new pup!
Practical advice & tips for raising your puppy
Bow Wow Meow's Puppy Guide is an easy to use, comprehensive guide for new pet parents that has been developed by pet professionals and puppy trainers.
It is jam packed full of useful information that will help you give your new puppy the best possible start in life and help you deal with the challenges of puppyhood.
It also includes a special offer for 2 months FREE Pet Insurance2 to help ensure your puppies are protected from the very start.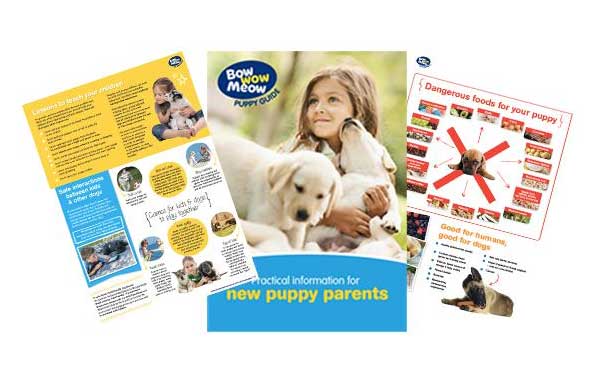 Download your free Puppy Guide
Enter your email address in the box below to download the electronic booklet (PDF format). You will also be signed up for our monthly Pet Talk e-newsletter.