29.10.18
GPS Dog Trackers: what are they and where can I get one?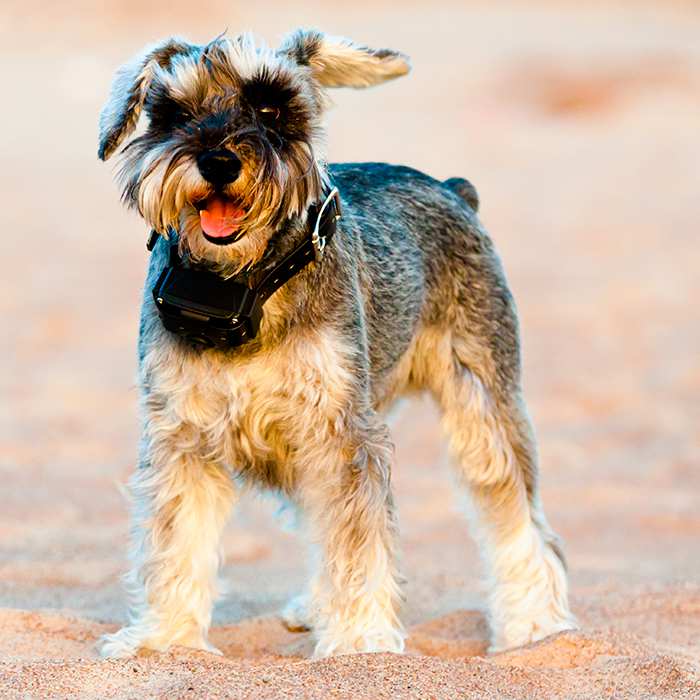 We humans are no strangers to wearable tech – chances are, you or someone you know has some sort of fitness tracker or smartwatch In fact, according to Business Insider, the wearable tech market is expected to exceed $12 billion in 2018.
But what about our pets?
GPS Trackers – What are they?
GPS trackers are becoming more and more popular among owners of particularly adventurous pets. In the past, if your dog or cat got lost, you'd have to spend hours searching the neighbourhood, plastering posters on every telegraph pole and hoping for the best. Today, microchips are commonplace – New South Wales, ACT, Queensland, Tasmania and Victoria require all cats and dogs to be microchipped by law – but if your pet gets lost, a microchip can't track where they've gone.
That's where GPS trackers come in. Most trackers come with an app that you can use to track your pet's movements, so you'll never have to wonder where your dog or cat has wandered off to again.
However, GPS trackers aren't the only wearable tech available to your pet. Bark correction collars and fitness trackers are also a viable option for your bow wow or meow.
Where can I get one?
Currently, your best option is to buy one online. There are currently only a few Australian-designed pet trackers: the RSPCA TrackaPet (AU$199*) and our favourite, the Pod Tracker (AU$199*).
If you're happy to ship one from the USA or the UK, there are a lot more options for you and your pet – however, keep in mind that while the tracker itself may work in Australia, the app may not be available here.
One USA-designed dog tracker Whistle (US$99*), dubbed the "Fitbit for pets", is able to be shipped to Australia and its accompanying app is also available here. This innovative tracker not only monitors where your dog goes, but also tracks their activity, rest, allows you to set goals, compares your dog's activity to that of others, and is waterproof.
A new Italian-designed tracker named Fitbark (US$99*), currently only available for pre-order, takes "Fitbit for pets" one step further. The wearable tracker claims to help owners understand their dog's health, explain behavioural changes and offer more information to their vet.
Do I need one?
Often when new, innovative technology comes out we can tend to get a bit over-excited and buy it as soon as it's released. Keep in mind, however, that new products are popping up all the time – it may be sensible to wait until the next wave of pet wearables comes out.
Of course, if your pet is a notorious wanderer, getting a pet tracker is a no-brainer. It could save you the heartbreak of searching fruitlessly for a missing pet and might even allow you to save your pet's life.
*Prices accurate as at 17th Feb 2015 and do not include data costs.