Indoor Cat plan
Pet insurance cover designed for indoor cats
Insurance cover tailor made for indoor cats who have a lower risk of getting injured
$5,000 annual benefit limit
80% benefit percentage (percent of eligible vet bill covered)
Zero excess, which means even smaller vet bills are covered
Option to add on Routine Care cover
Get 15% OFF your first year's premiums! Just use promo code NEW15
Bow Wow Meow Pet Insurance has been awarded ratings of 4.5 out of 5 on independent consumer ratings site, Product Review, for our  Ultimate Care, Peace of Mind and Accident Plus plans, based on 2,436 customer reviews (as at 14/06/2022). We are very proud to be one of Australia's most trusted pet insurance companies, and to have been chosen as Product Review's Pet Insurance Award Winner for 2018, 2019, 2020, 2021 and again for 2022!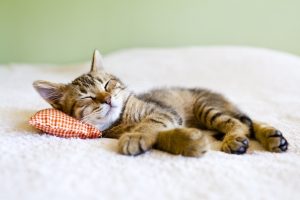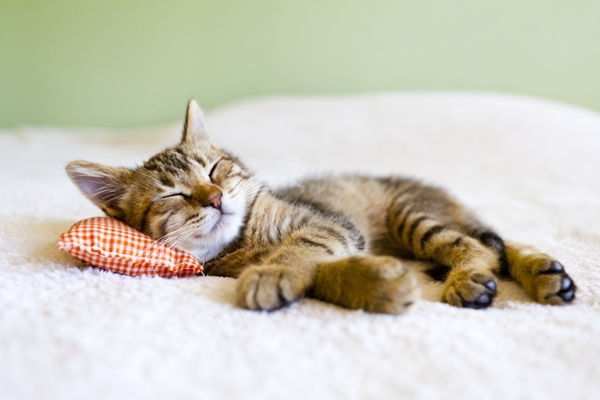 What's covered
Specified illness cover for indoor cats, with an annual benefit limit of $5,000. You receive up to 80% back on eligible vet bills (subject to benefit limits and exclusions).
You can take out the Indoor Cat plan if your cat is between the ages of 8 weeks and 9 years of age.
Covered after 30 day waiting period:
Feline lower urinary tract disease
Gastrointestinal Problems
Ingestion of a foreign object
Poisoning
Diabetes
Hyperthyroidism
Heart disease
Outer and inner ear infections
Arthritis
Renal disease
Covered after 6 month waiting period: 
Additional benefits and limits:
Consultation fees  –  $300 annual sub-limit
Emergency boarding10  –  $500 annual sub-limit
Overseas pet travel (Only applies to travel in New Zealand or Norfolk Island, subject to your benefit percentage and limits. Exclusions apply – refer to the Product Disclosure Statement).
Get 15% OFF your first year's premiums! Just use promo code NEW15