29.10.18
10 Unlikely Celebrity Pets
We all have our favourite celebrities, right? We know their movies, their songs and their most famous paintings, but their pets are another story.
When it comes to the pets of the rich and famous, however, it goes far beyond Marilyn Munroe's Poodle or Jackie Kennedy's Irish Wolf Hound.
We've done a bit of digging and found some of the most strange, the bold and the eccentric—the most unlikely celebrity pets of the past and the present.
Be honest, did you see any of these coming?
Elvis Presley & his pet kangaroo

In 1957 Elvis' agent, Lee Gordon gave the young pop sensation a kangaroo as a gift. Elvis apparently tried to train his roo, but after failing to get the grasp of Australian fauna ownership, he handed it over to the Memphis zoo.
Paris Hilton & her pet kinkajou
Paris, like all Hollywood socialites, is known for her taste in exotic and highly pampered pets. Back in 2006, Paris' pet kinkajou reportedly bit her whilst the two were playing. After a short hospital visit, Paris was deemed fit for duty.  
Salvador Dali & his pet anteater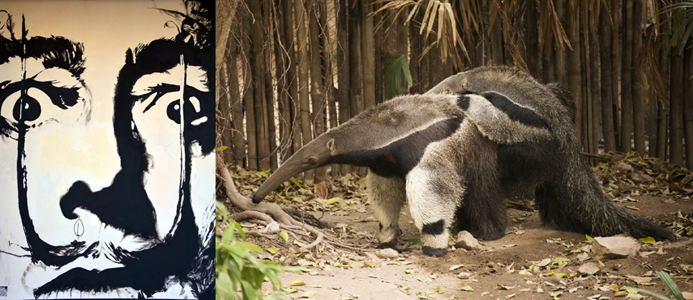 The 'Father of Surrealism', Salvador Dali owned a South American giant anteater for a number of years as a pet. The Spanish eccentric Dali was known to take his anteater for walks in public, including on the streets of Paris.
George Clooney & his pot belly pig
George Clooney owned a very handsome pot belly pig named Max. Max never left Clooney's side and, according to ex-girlfriend Elizabeth Daily, Clooney loved Max to the point that he showed no interest in having his own kids. Don't know about you, but we think our pets are our kids.
Tippi Hedren & her pet lion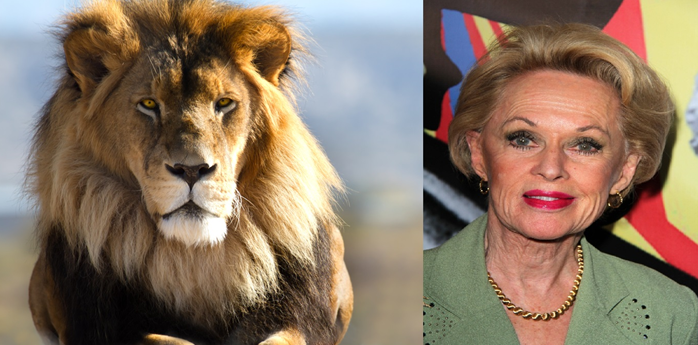 Actress Tippi Hedren kept a lion as a family pet during the 1970s that resulted in a number of near-death experiences for her family members (including daughter Melanie Griffiths). She now admits that it was a 'stupid thing to do'.
Justin Bieber & his pet monkey
Justin Bieber is known for his big status symbols and owning his very own monkey probably topped the list. He was pulled up by German customs in 2013 for not having the correct paperwork. Mally, the monkey, was seized.
Reese Witherspoon & her pet donkey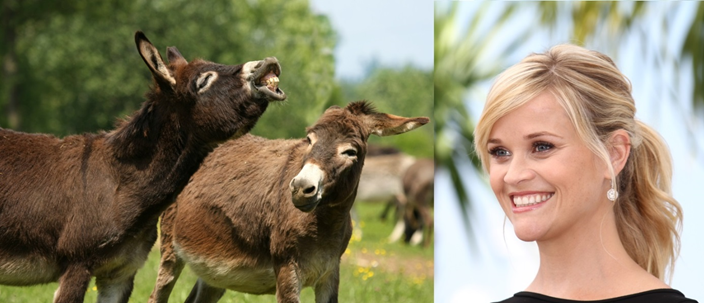 In 2010 animal lover Reese Witherspoon picked up a pair of donkeys and named them Honky and Tonky. Although adorable, Witherspoon ended up with more than she bargained for – her neighbours have been complaining about the noise.
Slash & his pet snake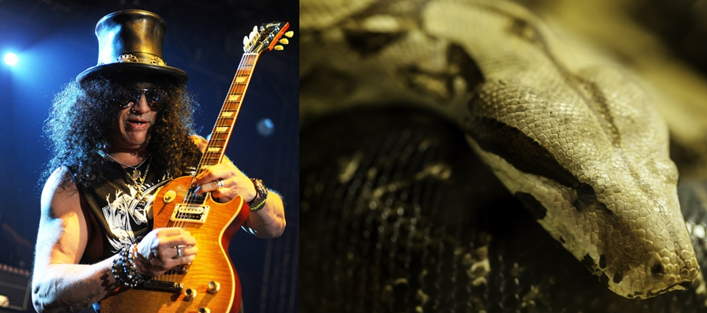 Slash from Guns & Roses owns the largest rattlesnake collection in North America and owns a giant Colombian boa constrictor or two as well. Rumour has it that he also owns a black panther.
Audrey Hepburn and her pet fawn
The person who first said that people look like their pets sure got it right with this one. Hepburn owned a pet fawn named Pippin and, reportedly, the deer was so tame that it would jump up onto the couch and nestle into her for a nap.
Mike Tyson & his pet tiger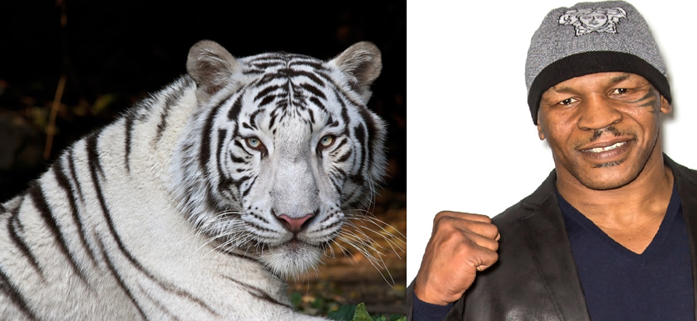 Boisterous boxing superstar Mike Tyson takes the cake by owning three white Bengal tigers for a 12 months at a cost of $70,000 each. He spent an additional $200,000 on food—that's $1500 per day. In 2010 the United States Department of Agriculture confiscated the animals, listed as an endangered species.
There are some pretty crazy ideas for pets in this list, especially the wild and exotic.
What are your thoughts?