22.10.20
A Christmas gift guide for cat lovers
Do you have a crazy cat person in your life? A cat lover who eats, breathes and sleeps in the bed with their cats? Then we have just what you need to find them the purrfect creative cat merchandise this Christmas!  
1) Crazy Cat Lady Action Figure

This one really did make us laugh!
The perfect present for the cat lady who can't have enough kitties in her life. This one comes complete with 6 feline friends and a cat lady with a wild look in her eyes!
(around AUD $26)
2) Cat themed t-shirts 
These t-shirts will make a stylish addition to any cat-loving man's outfit. We haven't found a supplier in Australia, but if you order soon enough, these t-shirts should be with you right in time for Christmas.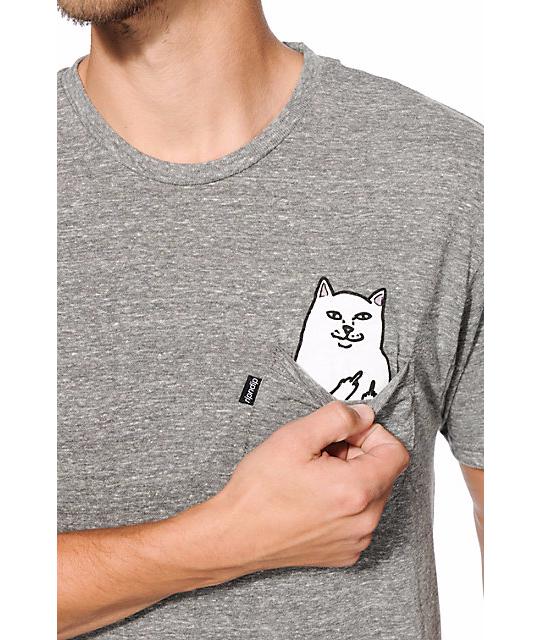 Rip N Dip Lord Nermal Pocket T-Shirt
Really cute shirt with a bit of a cheeky twist. (around AUD $32)
More info
3) 'The Grumpy Guide to Life' book

Who doesn't know the Grumpy Cat? Or at least a grumpy cat?! This book is the perfect present for all cat owners with a good sense of humour.
Hardback, around AUD $30.
4) The Big Bang Theory: Talking Soft Kitty Doll

Here comes the cutest plush toy ever. On the squeeze of her paw she sings the famed song – sung in Penny's voice.
This is a highly collectible gift for any cat-loving Sheldon and Penny fan!
(around AUD $45)
5) Cat lover shower curtain
This durable 100% polyester shower curtain will make you never want to leave your bathroom again! It's machine washable and mould, mildew and soap resistant. Statring an oversized hero kitten, it will be the cutest accessory in your house – besides your cats and kittens of course. 😉
(around AUD $55)
6) Custom cat socks
These socks can be personalised with a cat face…how cute is that?! They come in different colours and are made of 95% polyester and 5% lycra, making them very comfortable to wear. Made in Australia too, that's a plus.
(around AUD $30)
7) The Oatmeal book 'How to tell if your cat is plotting to kill you'
If your cat is kneading you, that's not a sign of affection. Your cat is actually checking your internal organs for weakness. If your cat brings you a dead animal, this isn't a gift, it's a warning. 'How to Tell If Your Cat Is Plotting to Kill You' is a hilarious, brilliant offering of comics, facts, and instructional guides about crazy cat behaviours from the creative wonderland at TheOatmeal.com.
(around AUD $22)
8) 'Pussweek' Book (several editions)
Another great Aussie-made product: 'Pussweek' is a collectable coffee table book written by cats, for cats. Humans have Vogue and GQ, cats have 'Pussweek'. Each issue of 'Pussweek' is different, yet equally hilarious, and essential litterbox reading.
'Pussweek' is a printed book of the highest quality, so your cat can chew on it and/or sleep on it when you're done!
(around AUD $15)
9) Van Cat Meow 2021 Calendar
If you are into cats, you probably have heard of Rich & Willow. When Rich quit his job, sold all his belongings and started a road trip with his rescue cat Willow, he didn't know where this change of lifestyle will take the two of them. Since then, the camper van travelling cat Willow has become an icon. So much, that there is a book and a new calendar available with adorable shots of this black cutie.
Show support to this young Aussie man and his feline partner in crime.
(around AUD $33)
10) Exploding Kittens card game 
Exploding Kittens is a highly-strategic, kitty-powered version of Russian roulette.
Players take turns drawing cards until someone draws an exploding kitten and loses the game. The deck is made up of cards that let you avoid exploding by peeking at cards before you draw, forcing your opponent to draw multiple cards, or shuffling the deck. The game gets more and more intense with each card you draw because fewer cards left in the deck means a greater chance of drawing the kitten and exploding in a fiery ball of feline hyperbole.
It was the most-funded game in the history of Kickstarter and apparently has paved the way for peace and tranquility in the modern world!
(around AUD $33)
Always a great option: Donate the gift of life to cats in rescue and at animal shelters
While you're enjoying the festivities of the Christmas Season with your fur family, why not consider helping out a cat in an animal shelter or rescue organisation?
Many cat lovers would would be more than happy to take the time out to volunteer or for donations to be made to animal charities this Christmas time. There's no better gift to give or receive than knowing that you've helped contribute to Australia's efforts to give all rescue and adoptable cats a forever home.
Here are some of the many rescue organisations out there desperately needing your assistance:
Top Shelters for Rescue Cats -Sydney & NSW
Top Shelters for Rescue Cats – Melbourne & VIC
Top Shelters for Rescue Cats – Brisbane & QLD
Top Shelters for Rescue Cats – Hobart & TAS
Top Shelters for Rescue Cats – Adelaide & SA
Happy Christmas Shopping!
We hope this Christmas gift guide has helped you to find the purrfect cat gift ideas for your cat crazy friends. Please share it with other like-minded pet people!