29.10.18
A Christmas Gift Guide for Cat Lovers
Do you have a crazy cat person in your life? A cat lover who eats, breathes and sleeps with their cats?


Then we have just what you need to find them the purrfect creative Christmas gift themed with cat merchandise!  
Crazy Cat Lady Action Figure

This one really did make us laugh!
The perfect present for the cat lady that can't have enough kitties in her life. This one comes complete with 6 feline friends and a cat lady with a wild look in her eyes
(around AUD 25)
Cat themed t-shirts 
These t-shirts will make a stylish addition to any cat loving man's outfit. We haven't found a supplier in Australia, but if you order soon enough, these t-shirts should be with you right in time for Christmas.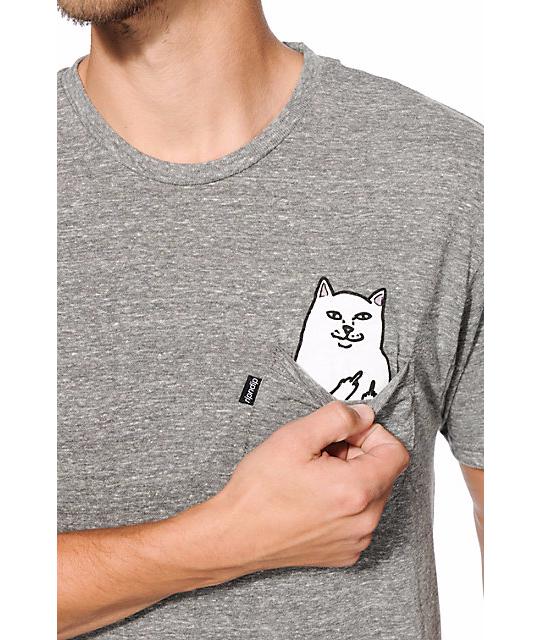 Rip N Dip Lord Nermal Pocket T-Shirt
Really cute shirt with a bit of a cheeky twist. (around AUD 30)
More info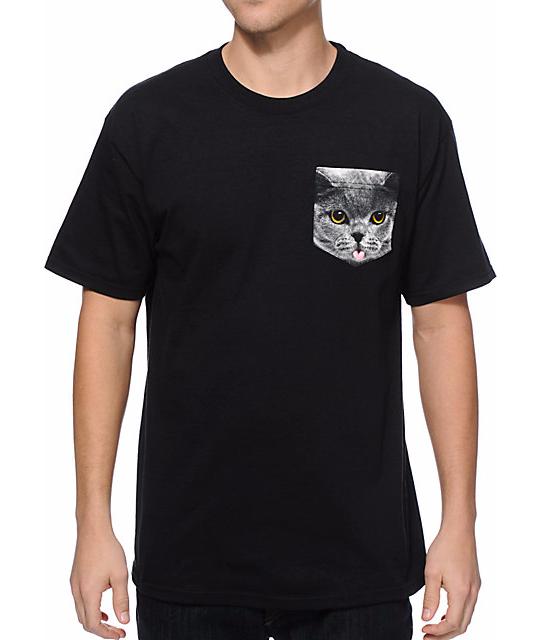 A-Lab Cat On A Pocket Pocket T-Shirt
A black t-shirt for the cat loving man:
this is an eye catching black t-shirt with grey kitty print on the pocket.
The cat man will love the cat gift with some attitude. (around AUD 28)
More info
Christmas Pet Photography Session for Cats ( Studio Noah Perth, WA)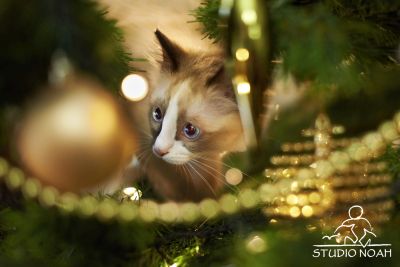 Celebrate catty love with the gift of a pet photo shoot with Studio Noah. They will come to locations in Perth and surrounds to capture some awesome pics of the cat/s, and even camera shy owners too. Studio Noah even take expressions of interest for interstate shoots as well.
Specialising in all types of crazy, nonchalant and shy animals, Studio Noah have over 12 years experience to get the best out of all catty subjects. The results will take your breath away, and make you wish you had bought a voucher for yourself too. From 225 AUD and comes with a 20x25cm print.
More info
'The Grumpy Guide to Life' book

Who doesn't know the Grumpy Cat? Or at least a grumpy cat?! This book is the perfect present for all cat owners with a good sense of humour.
Hardback, around AUD 20.
The Big Bang Theory: Talking Soft Kitty Doll

Here comes the cutest plush toy ever. On the squeeze of her paw she sings the famed song – sung in Penny's voice.
This is a highly collectible gift for any cat loving Sheldon and Penny fan!
(around AUD 45)
Wooden sign: Dogs have owners …

… Cats have staff. There is so much truth in this! We think that everyone who owns a cat should have this super cute handmade wooden sign in the house. Ordered via Etsy from the U.S. – so be quick to get it before Christmas.
(around AUD 15)
Donate the Gift of Life to Cats at Animal Shelters
While your're enjoying the festivities of Christmas Season, why not help a cat out at the following animal shelters and rescue organisations?
Your cat loving friend would be more than happy to take the time out to volunteer or for donations to be made to animal charities this Christmas time. There's no better gift to give or receive than knowing that you've helped contribute to Australia's efforts to give all rescue and adoptable cats a forever home.
Here are some of the many rescue organisations out there desperately needing your assistance to help them find all rescue cats a loving home in the new year.
Top Shelters for Rescue Cats -Sydney & NSW
Top Shelters for Rescue Cats – Melbourne & VIC
Top Shelters for Rescue Cats – Brisbane & QLD
Top Shelters for Rescue Cats – Hobart & TAS
Top Shelters for Rescue Cats – Adelaide & SA
Happy Christmas Shopping!
We hope this Christmas gift guide has helped you to find the purrfect cat gift ideas for your cat crazy friends. Please share it with other like-minded pet people!
*Please note, any pet insurance advice provided is general only. Refer to the applicable Product Disclosure Statement for details of Bow Wow Meow Pet Insurance cover.