29.10.18
A Christmas Gift Guide for Dog Lovers
We've all got this one friend who is totally nuts about dogs right? So what should you get this crazy dog lover for Christmas?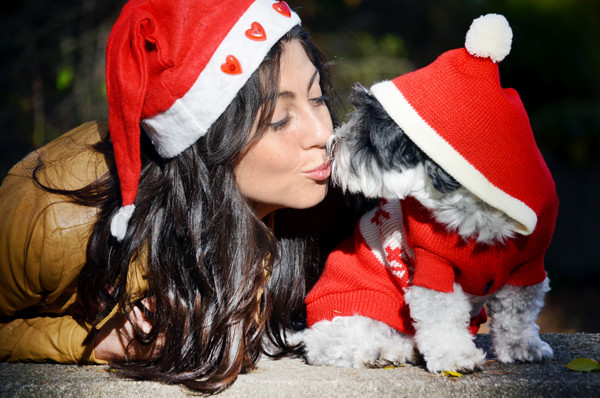 Yes, they may appreciate a present for their dog, but we also have some great gift ideas that will hit the mark for the dog lover themselves.
These items don't just make great presents but they will do well in any dog lover's home.
Most are under the $50 mark.
Finger Rings
The perfect present for the dog crazy fashionista amongst us – a doggy finger ring to show your love and dedication to your favourite breed! Etsy has a good selection of rings for all sorts of breeds. Some of our picks are: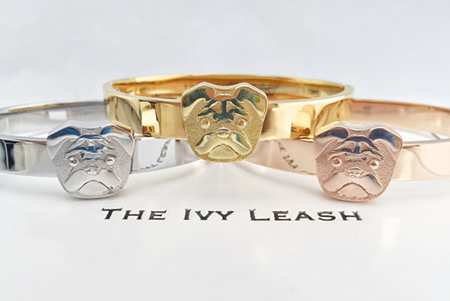 From Pug Bracelets over Frenchie rings to Pit Bull Rings – this shop has it all.
More info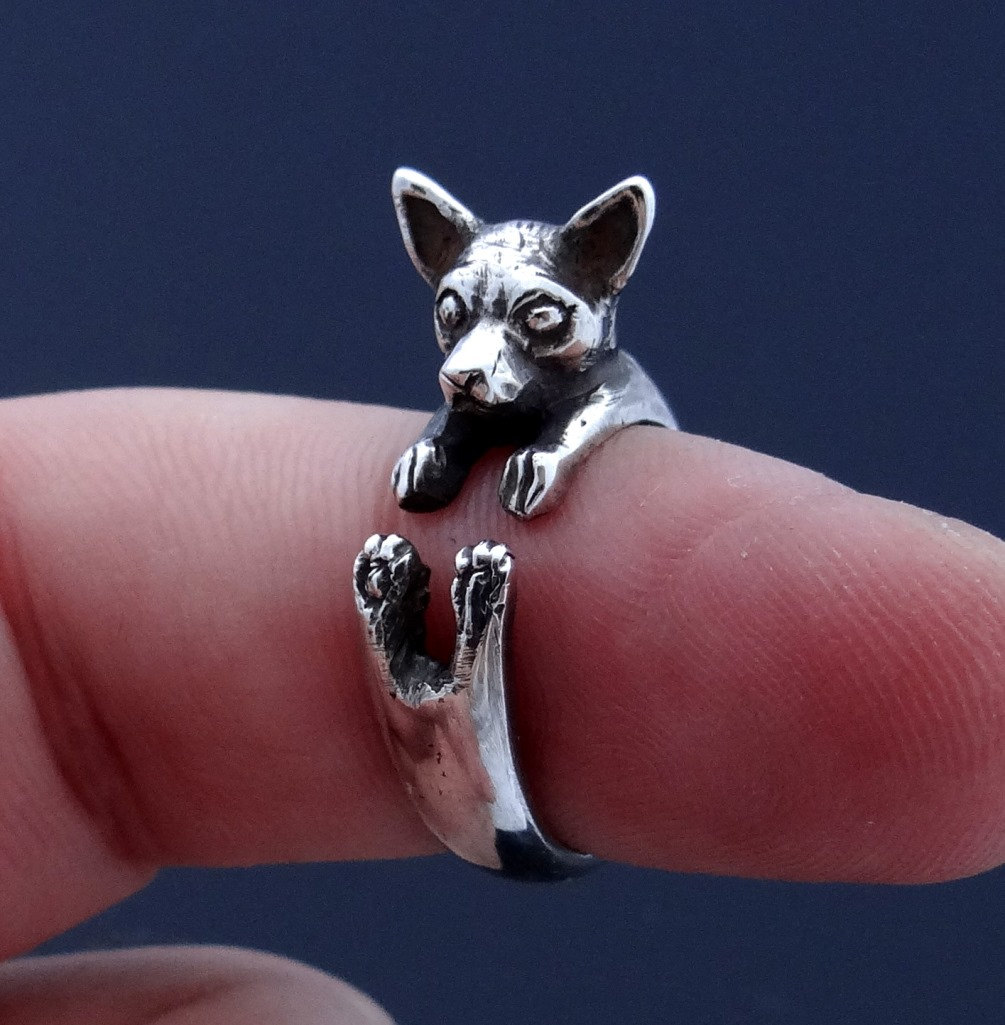 Chihuahua Finger Ring
More info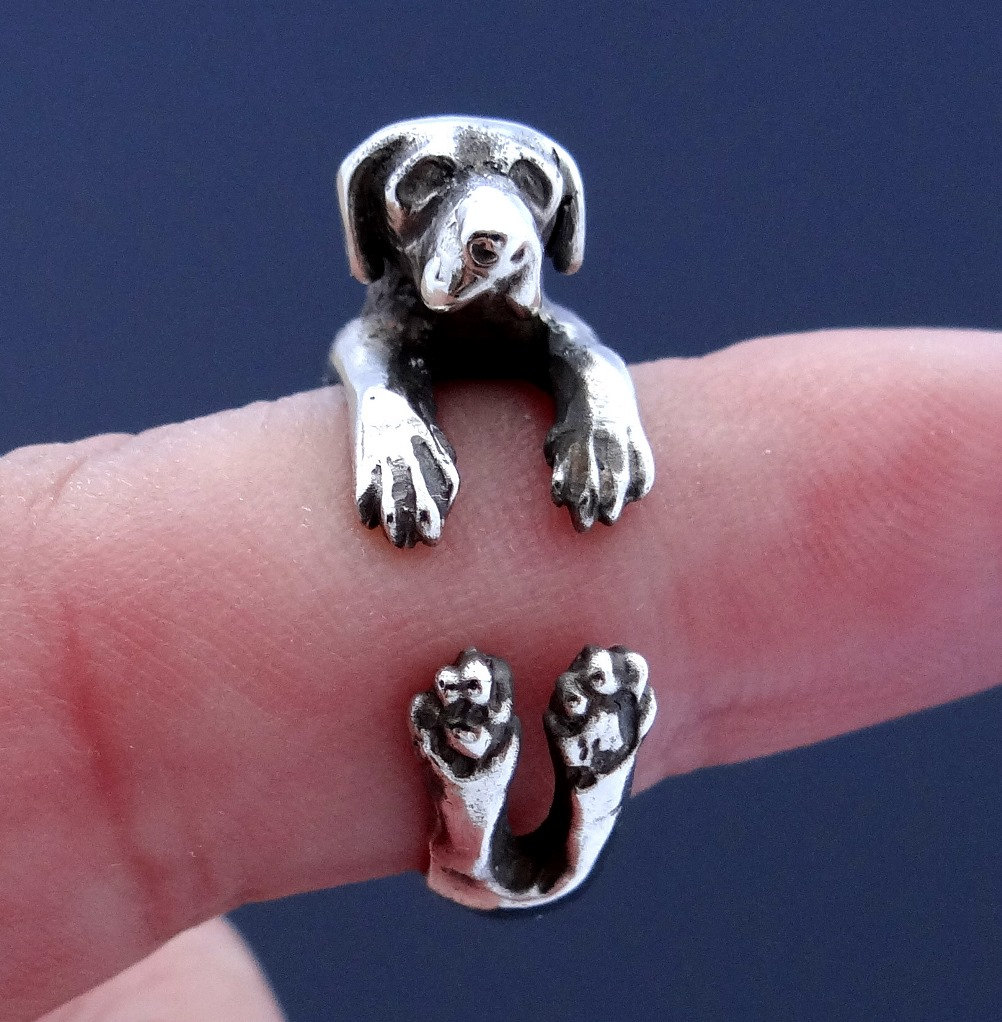 Great Dane Finger Ring
More info
Doog Walkie Belt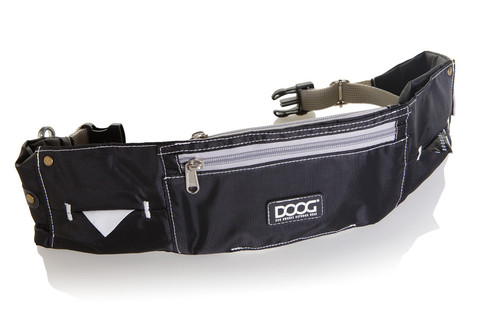 Which dog owner hasn't experienced this situation: you're out walking the dog and he does his business. You reach in your pocket only to find that you've left your poo bags in the other jacket at home, along with dog treats and cash for your coffee!
This fantastic belt solves all these problems: It's a stylish bum bag for you to store all items that you need on your doggy walks. Leave at your front door with your keys and the leash and you will never forget a thing.! Comes in a wide range of great colours and sells for around AU $40.
Christmas Pet Photography Session for Dogs (Studio Noah Perth, WA)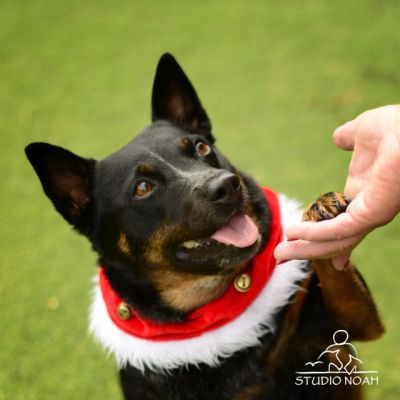 Celebrate doggy love with the gift of a pet photo shoot with Studio Noah. They will come to locations near Perth and surrounding areas to capture some awesome pics of the pets, and even camera shy owners too. Studio Noah even take expressions of interest for interstate shoots as well.
Specialising in all types of crazy, nonchalant and shy animals, Studio Noah have over 12 years experience to get the best out of all doggy subjects. The results will take your breath away, and make you wish you had bought a voucher for yourself too. From $225 and comes with a 20x25cm print.
My Dog – The Paradox Poster & Book
Another very cute one that any dog lover can relate to is this poster by The Oatmeal. A pawfect give away to your dog loving friends, it describes the personality of dogs and their relationship with us. We have one in our office, in the bathroom (true!), in the kids' room… we just couldn't resist because its so funny and heartwarming. Original it was just a poster, now also available as book. Yay!
(around US $10 – 20)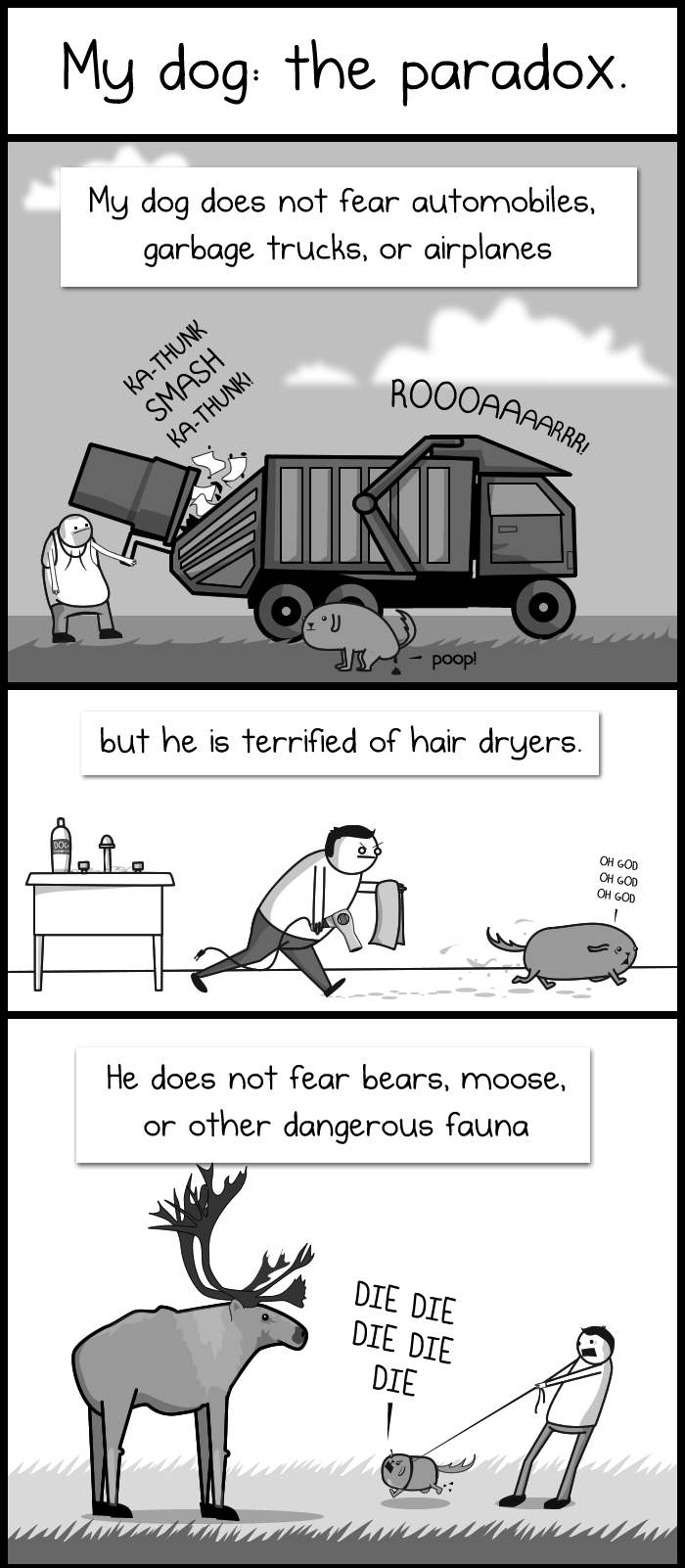 For the Bookworm
Does your dog-loving friend have a passion for books? Then one of the following books will surely hit the mark:
Underwater Dogs (AU $30)

A beautiful photo book capturing amazing images of dogs under water. From leaping Lab to diving Dachshund, the water is where a dog's distinct personality shines through. Some lounge in the current, paddling slowly, but others arch their bodies to cut through the water with the focus and determination of a shark!
Dogs by Tim Flach (AU $80)

Since the wolf first snuck into the caves of our ancestors to take warmth from the fire, dogs have been man's constant companion. 'Dogs', multi-award-winning photographer Tim Flach's stunning follow-up to the critically acclaimed 'Equus', delves deep into the psyche of this enduring bond with Canis familiaris to present an exquisite study of "man's best friend."
Devoted: 38 Extraordinary Tales of Love, Loyalty, and Life With Dogs (AU $25)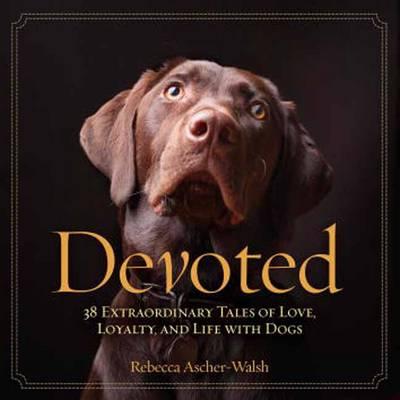 This book is where "Unlikely Friendships" and "Marley and Me" meet. In this heartwarming gift book, author Rebecca Ascher-Walsh presents a collection of inspiring dog stories and touching photos of devoted dogs who comfort veterans, dogs who learn to surf, dogs who detect cancer, and dogs who save the day. These 38 uplifting dog stories showcase the most amazing dog rescues, accomplishments, and abilities that fascinate us and touch our hearts.
The Wisdom of Dog (AU $25)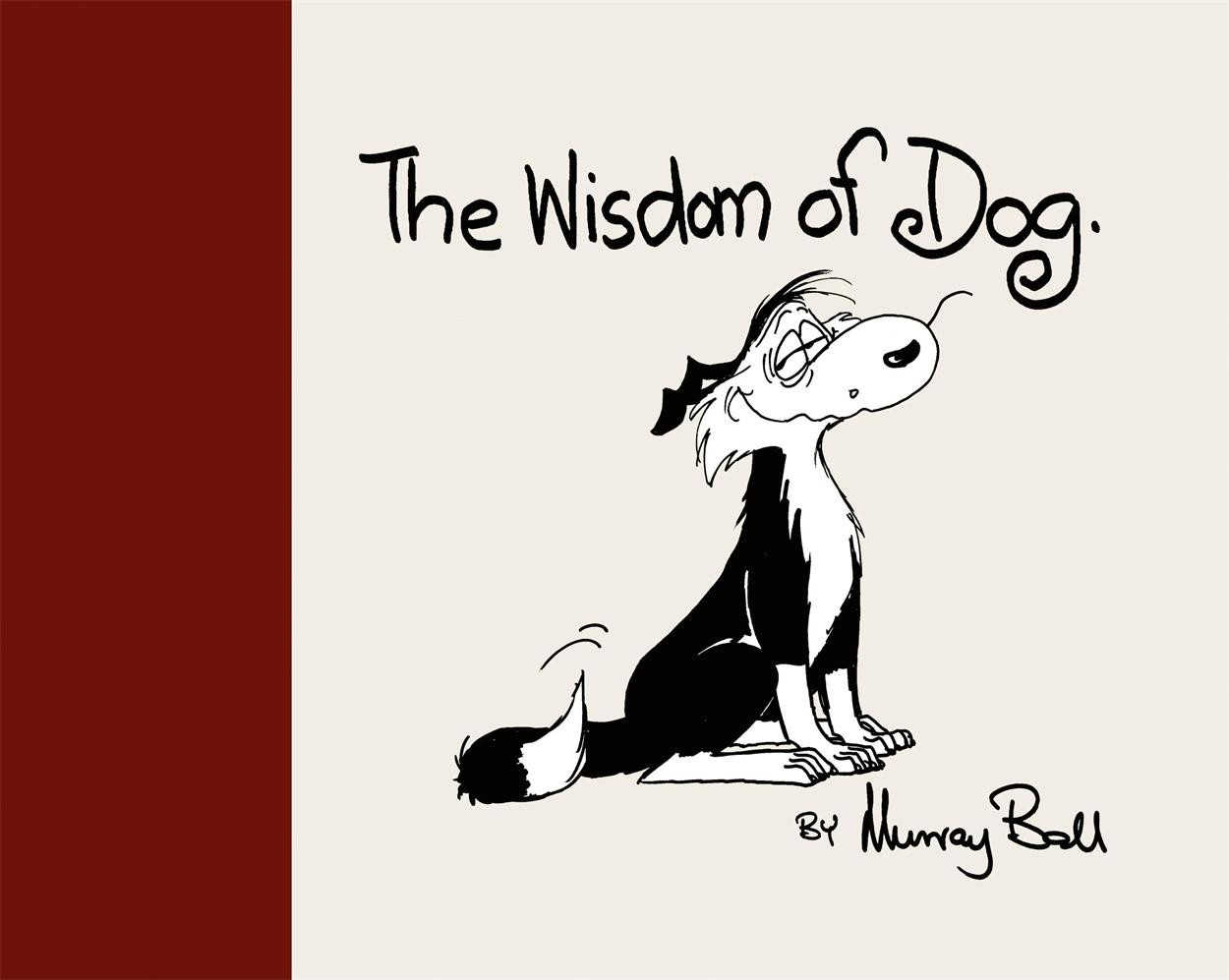 Murray Ball is New Zealand's famous cartoonist and his 'Dog' the central character in the Footrot Flats cartoon strips that was recently voted New Zealand's best-loved fictional character. 'The Wisdom of Dog' features over 300 single, stand-alone cartoons, all with Dog as the main focus. The majority of these stand-alone cartoons have never before been published in book form.
Wine Dogs (AU $40)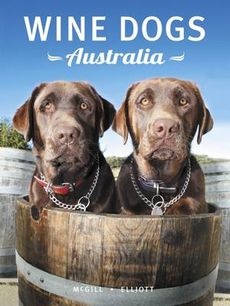 Wherever good wine is made, you're likely to find a dog scouting the tasting room or winery. 'Wine Dogs Australia 4' features over 150 wineries across Australia with stunning photos of their loyal live-in pooches. Along the way, the mutts and purebreds are interspersed with short essays by Nick Stock, Nick Ryan, Tyson Stelzer, Ben Canaider, Tory Shepherd and many more.
Donate the Gift of Life to Dogs at Australian Animal Shelters
While you're enjoying the festivities of Christmas Season, why not help a dog out at the following animal shelters and rescue organisations?
Dog lovers would be more than happy to take the time out to volunteer or for donations to be made to animal charities this Christmas time. There's no better gift to give or receive than knowing that you've helped contribute to Australia's efforts to give all adoptable and rescue dogs a forever home.
Here are some of the many rescue organisations out there desperately needing your assistance and donations to help them find all rescue dogs a loving home in the new year.
Top Shelters for Rescue Dogs – Sydney & NSW
Top Shelters for Rescue Dogs – Melbourne & VIC
Top Shelters for Rescue Dogs – Brisbane & QLD
Top Shelters for Rescue Dogs – Canberra & ACT
Top Shelters for Rescue Dogs – Perth & WA
Top Shelters for Rescue Dogs – Adelaide & SA
Top Shelters for Rescue Dogs – Hobart & TAS
Happy Christmas Shopping!
We hope this guide has helped you to find the perfect gift for your dog crazy friends. Please share it with other like-minded pet people!
*Please note, any pet insurance advice provided is general only. Refer to the applicable Product Disclosure Statement for details of Bow Wow Meow Pet Insurance cover.