29.07.21
Stop the itching – What you need to know about allergies in dogs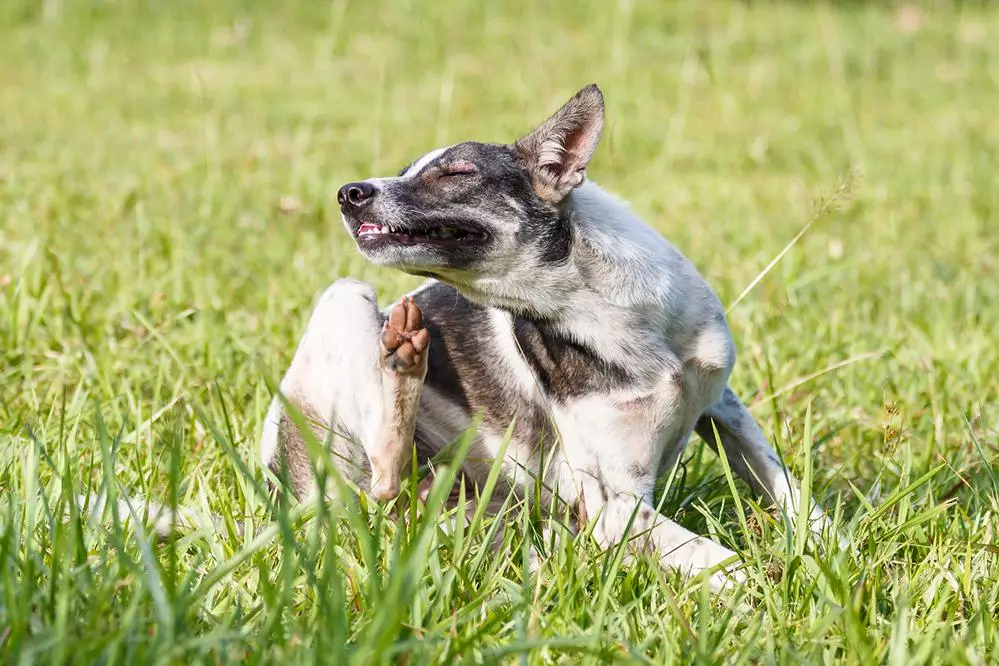 Does your dog seem overly itchy and scratchy? Chances are your dog is suffering from an allergy.
It has been estimated that nearly 20% of dogs suffer from allergies, and the numbers are increasing. In fact, allergies in dogs are almost as common as they are in people.
As they are for humans, allergies for dogs are itchy, irritating,  uncomfortable, annoying and sometimes very painful. On top of this, all the dog's scratching and licking of the itchy skin can cause secondary infections which result in increased itching, irritation, pain and discomfort.
An allergic reaction is the result of more than one exposure to an allergenic substance. White blood cells in the body build up a memory of the allergen. The more contact the animal makes with the allergen, the more the body releases histamines (chemical compounds involved in immune responses) and the itchier the animal will be.
Allergies in dogs generally can't be cured but can be managed.
This article explains the different types of allergies in dogs, their symptoms and how they can be treated. We also discuss how allergies are diagnosed and the dog breeds that more prone to skin conditions.
Cost of skin allergy treatment for dogs
Skin allergies were the most common health issue experienced by dogs 2022, according to PetSure claims data.
| | | |
| --- | --- | --- |
| | Average cost of treatment | Highest cost of treatment |
| Dogs | $520 | $17,460 |
Because it is difficult to predict the costs of veterinary care, it can help to have measures in place to help prepare for the unexpected. Pet insurance can help by covering a portion of the eligible vet bill if the unexpected does happen.

Get a quote for 2 months free pet insurance for your puppy or kitten in their first year.
There are three main types of allergies in dogs:
---
Atopic allergies / atopic dermatitis
What is it?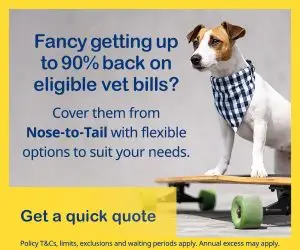 Atopic dermatitis is an  allergic reaction to certain substances in the environment, including pollen, moulds, dust mites and even animal dander (skin or hair fragments). It is somewhat similar to hay fever in humans.
Dogs can come into contact with the environmental substance through either inhalation (via the mouth or nose) or direct contact (via the skin). In most cases of atopic dermatitis, the microscopic allergens penetrate directly through the skin.
Atopic allergies can occur seasonally or all year around depending on the presence of the allergen. Whenever there is a higher concentration of the substance in the animal's environment, e.g. pollen in the air, the body releases excess histamine which then prompts symptoms such as itchiness.
Some atopic allergies may start out as seasonal, but because they are progressive (meaning that they get worse), your dog can become itchy year-round. Dust mite allergies are very common, in which case the symptoms persist even through the winter months.
A pet insurance policy with Bow Wow Meow will help ensure you can always afford to give your pet the best treatment.
A pet insurance policy with Bow Wow Meow will help ensure you can always afford to give your pet the best treatment.