11.10.21
Christmas presents for your dog – The gifts our pooches really want!
The ultimate wish list curated by our dogs
With Christmas fast approaching, you may still be looking for the perfect present for your furry canine friend. While there are lots of ideas out there that excite us, we thought it would be more helpful to put a list together of things your dog would really want.
So we asked the Bow Wow team's fur friends what they really want for Christmas.
Our list is compiled by:
Benji, the rescue German Spitz

Twiggy, the crazy Whippet

Ruby, the rescue mutt
(German Shepherd Cross?!)

Milo, the Labradoodle
Best dog gifts (as suggested by the Bow Wow dogs)
1. Kruuse Buster Activity Mat
This mat is one of the most creative solutions we've seen to enrichment feeding and teaching your dog some problem solving skills. Twelve exciting activities are available for you to hide treats or normal food, with your dog having to solve the challenge of getting to the food.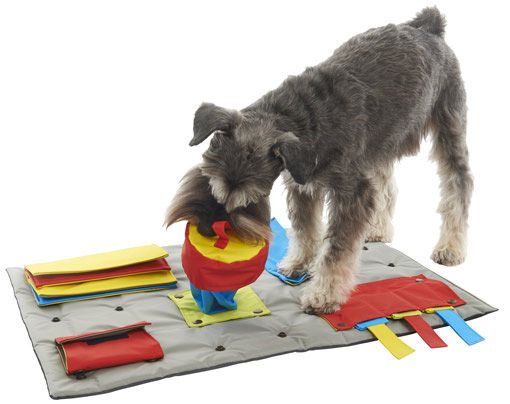 Opening envelopes, unrolling a spring roll, unfolding a purse or pulling out traps … lots of challenging activities for your pup to solve. You can change the set-up of activities on the mat by adding new ones and removing others, so it always presents a new challenge for your dog.
In its starter kit, this mat comes with 3 fun activities. With a price tag of just over $150 for the starter kit, this isn't a cheap one but quality and the enrichment and entertainment factor for your dog are just fantastic.
Where to buy:
https://www.animalenrichmentaustralia.com/product/buster-activity-mat-starter-kit-with-3-activities/
2. A pool for your pooch
Pooch pool or spa, call it what you want. Whether you go for the easily transportable, foldable solution from Doog
(above) or just a get a plastic clam shell pit from Bunnings (below) and fill it with water, your water-loving pooch will grateful for a cool down on hot summer days. In winter you can fill it with sand and give your pup a place to dig around so he doesn't murder your flower beds!
Milo the water-loving Labradoodle say make sure to replace the water every few days so it stays as fresh as possible. Milo enjoys drinking from his pool too!
Where to buy:
Doog foldaway pool: https://www.mypetwarehouse.com.au/doog-foldable-pet-pop-up-pool-medium-p-32066
Clam shell sandpit: https://www.bunnings.com.au/fountain-products-clam-shell-sandpit_p3320630
3. Lickimat Splash – making bath time fun
We've all experienced this…your dog who loves water when you're out and about suddenly hates it when it comes to bath time! Unfortunately not many dogs enjoy bath time…most tolerate it and some really do resist. To make bath time more fun for your pup and ultimately easier for you, check out the Lickimat Splash toy. Just smear some peanut butter, yummy wet food or minced meat on it and attach it to the bath tub, so your pooch can lick lick away while you give his coat a good wash.
You can also use it for brushing or other grooming activities, or just stick it to the floor or furniture for enrichment feeding.
Tip: Put the Lickimat Splash with the treat in the freezer beforehand so it lasts a bit longer for your dog.
Where to buy:
https://shop.petculture.com.au/products/lickimat-orange-dog-splash
4. Dog Cave beds
Do you sometimes find your dog hiding under your doona, digging in to your pillows and almost creating a little burrow?
Some dogs like me just love to snuggle away in their own little cave, where we feel nice and warm, says Twiggy the Whippet.
There are lots of excellent cocoon beds out there which make the perfect sleep retreat for some pooches that love to burrow. The Snooza Cocoon bed is made from mock suede with a woolly burrow on top for absolute comfort. The cover is fully washable and the hood detaches if needed. The Choozy range of beds are fully lined with luxury faux fur, slumber heaven for sighthounds!
Where to buy:
https://www.snooza.com.au/collections/dog-snuggle-beds/products/cocoon
https://whippetwear.com/slumber/
5. The squeaky toy – with an off switch
If your dog loves squeaky toys, this is the perfect toy for you and your pooch. This toy range from the global pet toy manufacturer Kong has a squeaker that you can switch on, and the best thing for your sanity is that you can also turn it off!
This range comes in variety of shapes, colours and sizes. Be it the bone, a whale or a bear, you'll be sure to find the right one for your precious pup. As with all Kong toys, we love their quality and durability.
Where to buy:
https://www.aussiepup.com.au/kong-silent-or-squeak-on-off-squeaker-bone-dog-toy
6. Chuck It – amphibious toys
Not all dogs are natural born water retrievers, but many still love the water and fetching balls or sticks. Many dogs do not like submerging their muzzle or head under the water, or struggle to grab the round ball, leaving you to have to enter the water to fetch the item yourself.
If this sounds like your dog, we have found a perfect solution for them. Well-known for their rubber balls and ball throwers, Chuck It has created a range of floating sticks, balls with a fin that your dog can grab easily, floating discs and boomerangs – the range is broad and you'll be sure to find the perfect amphibious toy for your dog.
Benji recommends to double up and buy a spare one as well – just in case your dog won't swim as far as the ocean takes the toy!
Where to buy:
https://www.amazon.com.au/Chuckit-Small-Amphibious-Shark-Colors/dp/B004XO824K
7. Treats! Treats! Treats!
We have to say, we are kind of fussy about what we feed our dogs. We look after our own diets well, so why not do the same for our canine friends too? Long-lasting chews provide hours of entertainment for your dog, can help with separation related behavioural problems, assist in crate training, can aid their dental health … and all round are a lot of fun for dogs.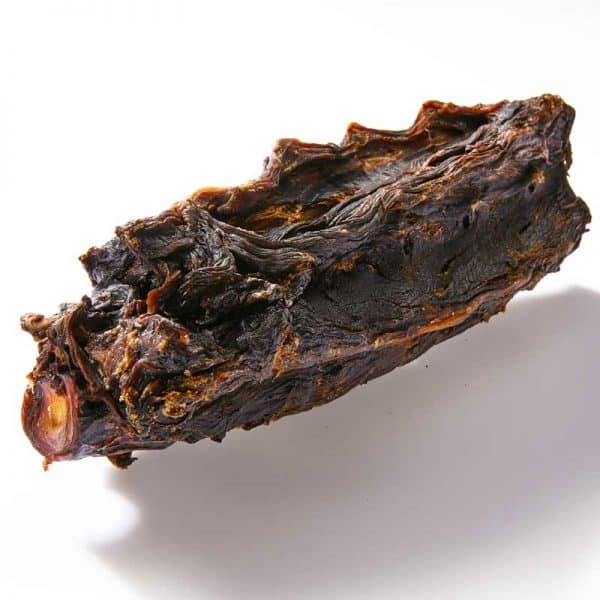 Bully sticks for example are a great and leaner alternative to pigs' ears, which are quite rich and can often upset dogs' tummies. Especially for puppies, they are our favourite go-to.
Fish treats can be helpful as an anti-inflammatory, lamb puffs can be a great training treat … there is a large variety and the choice is yours. Clear Dog Treats is one of the biggest natural treat suppliers in Australia – the quality of their products is fantastic, ingredients are all sourced in Australia and New Zealand, and they make sure they only include what is needed and leave out all the nasties.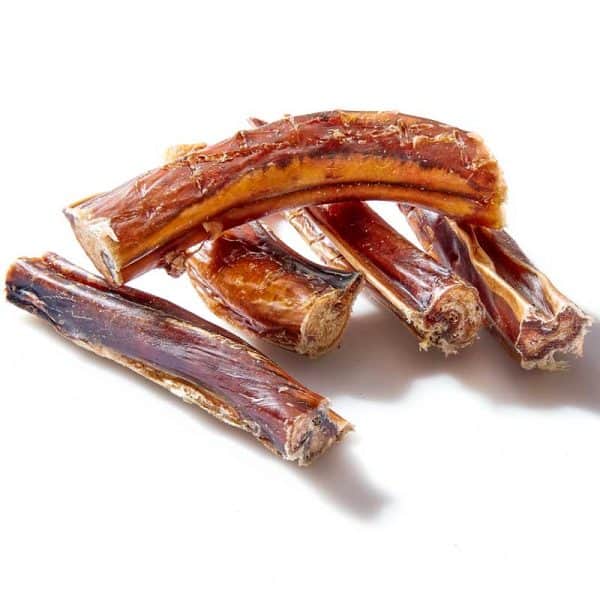 Despite saying she has no favourite, we secretly know that Ruby would dig "a tunnel to China" for a Clear Dog Kangaroo Tail!
Where to buy:
8. The Classic Kong toy
You can't go wrong with the classic Kong! An essential in many households with dogs, the KONG Classic is the gold standard of dog toys and has become the staple for dogs around the world for over 40 years.
Fill it with peanut butter or mince or wet food for enrichment feeding. You can even freeze it to make a yummy and cooling summer treat.
Kongs are made of natural rubber, and are recommended by vets and dog trainers worldwide.
You can even get versions of the Kong especially made for seniors, puppies or extreme chewers.
Learn more about Kong here: https://www.kongcompany.com/en-au/dog/essentials/classic-kong/kong-classic
Where to buy:
https://www.mypetwarehouse.com.au/kong-classic-red-large-p-4920
9. Eco Ball – the eco friendly dog ball
The perfect gift for any ball-loving dog, the Eco Ball is composed of compounded New Zealand sheep wool coloured with toxin free dye. 100% biodegradable made from natural non allergenic material. A truly sustainable and eco friendly product that is also soft and non abrasive on teeth and can be gripped in the mouth of all dog sizes.
The Eco Ball can be used for light play or active throwing and chasing – it is water absorbent, allowing the wet ball to be heavier and throw further.
Where to buy:
https://www.doggyeco.com.au/collections/eco-friendly-dog-toys
10. You! You! You!
Some special time with you, their human buddy, is what many of our furry buddies crave the most. No surprise there, after all, dogs and humans have formed a bond for almost 14,000 years. Well, some say it's been 6,400 years, but given the span of your and my lifetime that difference probably doesn't really matter much. Give your dog the present of some you-time and he will be eternally grateful!
For some rewarding quality time together, consider signing up for a training course at your local dog training school.
Some options to consider:
If your dog loves sniffing, K9 Nosework is great.
Or the team work in agility or trick training could be perfect for your pooch and you.
Or do your pooch and you need to refresh your inter-species communication skills with an obedience and manners course?
Whatever it is, most courses provide you with a set weekly date that you and your pooch can go on together.
Or maybe a holiday together is more in order? A camping, hike or a beach (holi)day could be the perfect opportunity to get out and about and explore the world together. As a starting point, check out this list of dog friendly beaches in Australia:
https://pawlife.com.au/dog-friendly-beaches/
If you are keen to make this a bit more special and add a little more excitement, why not rent a convertible for you and your canine buddy to drive around and enjoy the fresh country breeze?
GoGet can help set you up with just the right car: https://www.goget.com.au/blog/convertible-car-hire/.
Whatever it is you get your pooch for Christmas, make sure it matters to them, and to you.
The team at Bow Wow Meow wishes you and your family including all your beautiful pets a wonderful festive season and all the best for the next year.